Hello and welcome to the UKYA Easter Egg Hunt!
To those of you new to my blog, I am the author of Secrets of the Henna Girl, a YA novel published by Puffin. Here are some pictures of me on author visits with school pupils around the UK.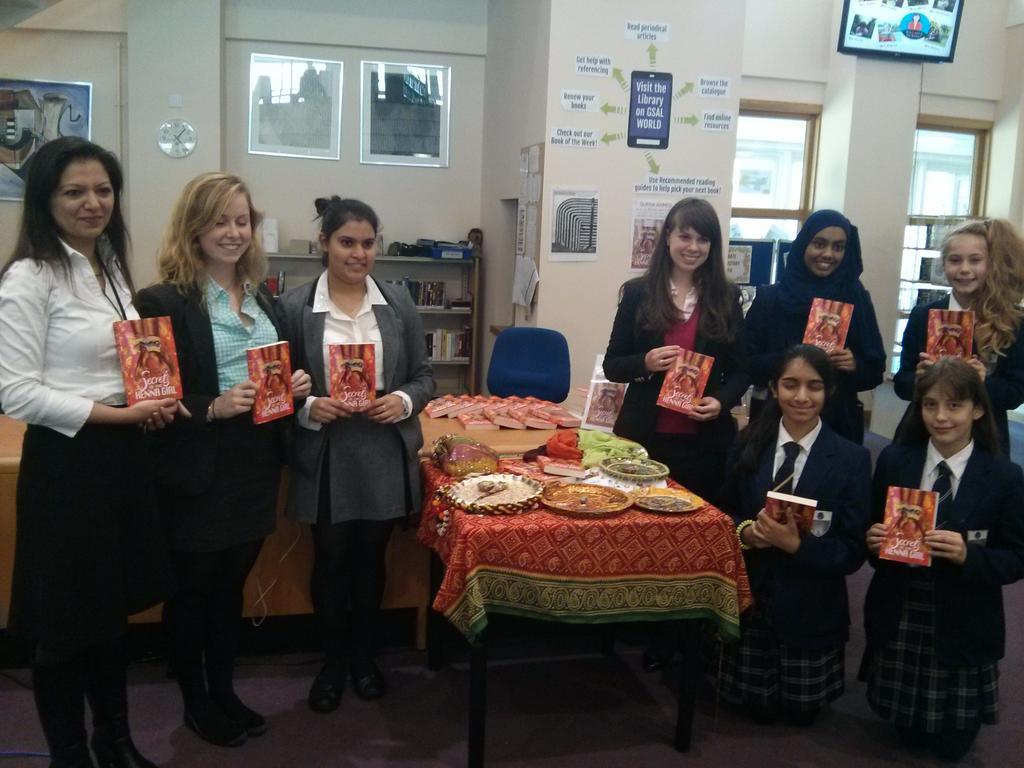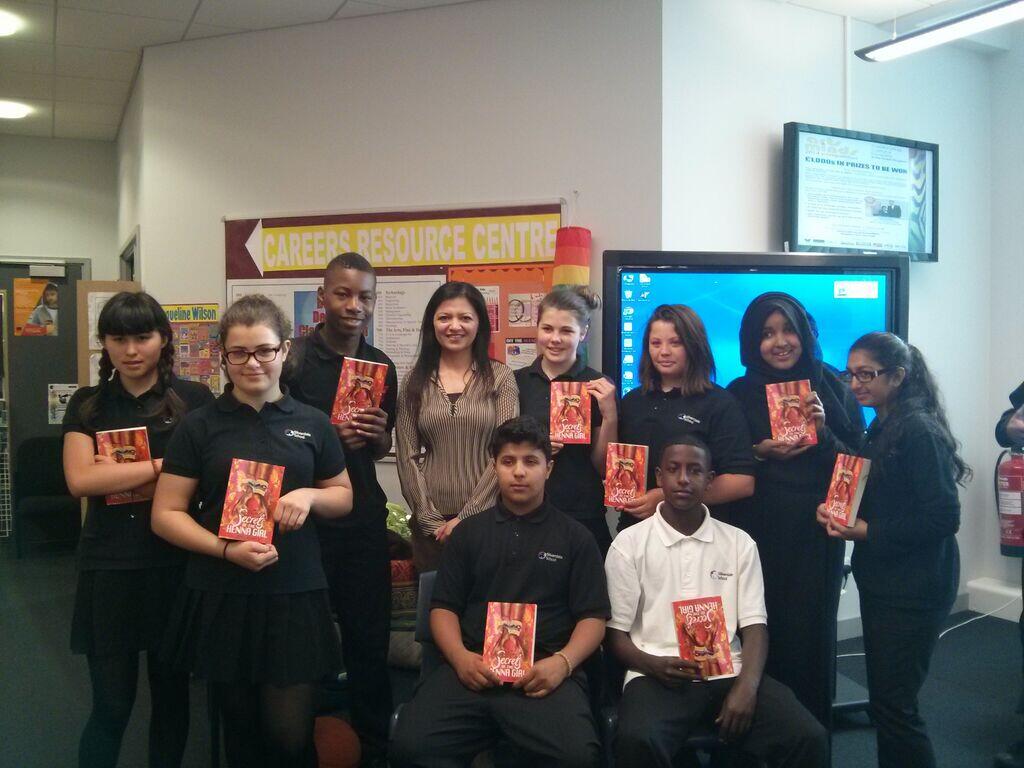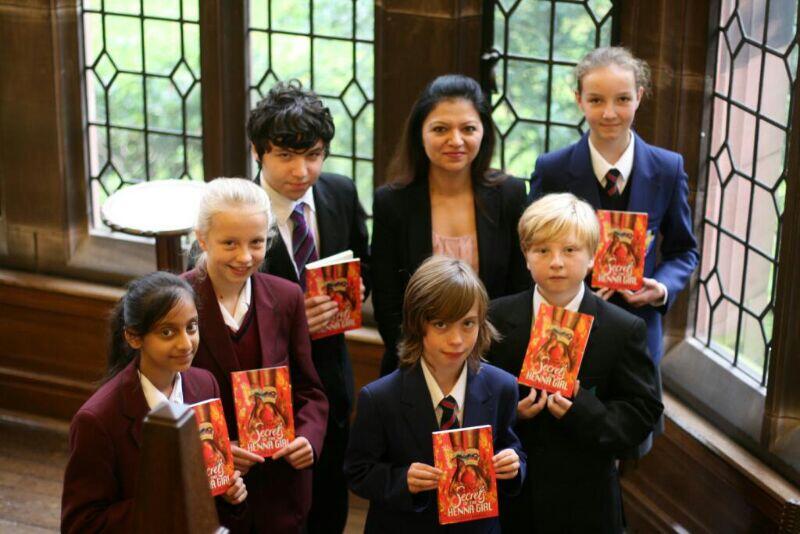 I'm delighted to be taking part in the UKYA Easter Egg Hunt.
As you know by now, one very lucky winner will win a huge grand prize of signed books by over thirty YA authors who write and live in the UK.
So
read this blog, count up how many UKYA branded Easter eggs you see in the blog, and follow the link at the end to the next blog. Keep going until you get back to the blog where you started, and add up how many eggs you've seen along the way.
Email your answer to: UKYA2015egghunt@gmail.com. A winner will be chosen at random from all correct entries, and contacted by email.
This closes at noon (UK time) on Sunday, 5th April, and is open internationally.
So get finding those eggs! And some awesome UKYA authors and books along the way.